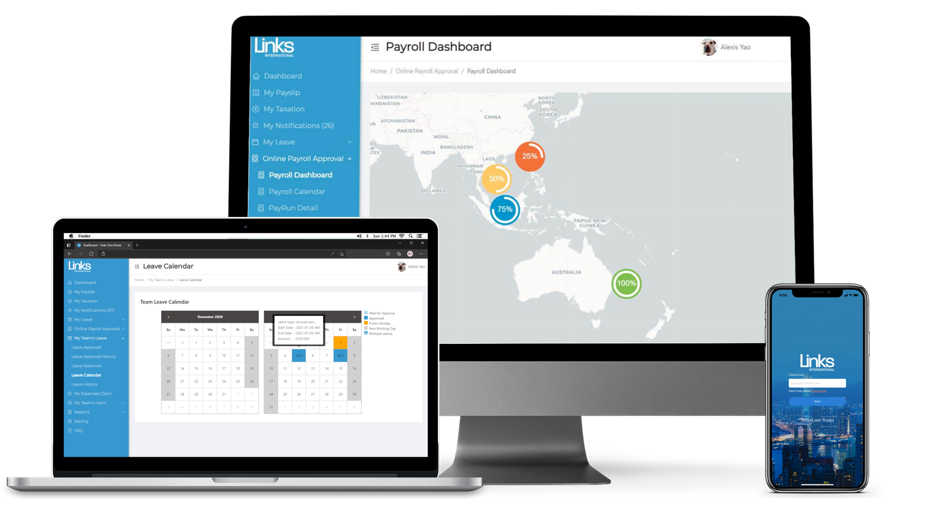 Hard time managing and approving payroll across multiple countries? Want to give your employees the best-in-class HR experience? Need a single HR support provider across the Asia Pacific Region? With Links One, you no longer need to juggle between different local payroll providers. Featuring consolidated reporting, smart payroll dashboard capabilities, and integration to leading HCMs, Links One is the one HR & payroll solution that grows with your company, be it in Hong Kong or across Asia.
Managed by our professional Payroll Specialists with local compliance assistance and hosted on Microsoft Azure, Links One lets you access payroll reports with confidence.
View & Approve Your Asia Payroll on-the-Go
One Solution to Manage Cross-Country Payroll in All of Asia
Review the Status of All Your Payroll in the Region
Manage your payroll across Asia on a single platform with visibility over essential data for accurate and timely handling.
Clear oversight over payroll completion status across the APAC region;

Transfer payroll data securely via Links One;

Apply feature upgrades directly from the portal;

Manage and approve payroll straight from the payroll dashboard;

Avoid errors and delays in your payroll.
Supported by Links' 100% in-country HR team, you won't have to worry about missing employee payments, radically streamlining your operations from the ground up.

Best-in-class HR Experience for Employees
Single Dashboard & App for Employees Across the APAC Region
Dedicated HR Employee Self-Service Portal for the Asia Pacific
Links One features an intuitive design and multi-language support so your staff can easily manage their own data and modify personal details, helping you keep everything up to date!
Align your employees' experience across the region with one HR platform and interface;

Empower employees to manage their own data;

Enhance employee experience with both desktop, mobile, and app access;

Quick entry to payslip downloads, taxations documents, apply for leave and claim expenses.
Cut Down on Administrative Burden
Implemented correctly, employee self-service can drastically cut down the administrative burden on your HR staff and payroll teams. Harness the power of information by minimising errors from outdated data and streamline your operations today with Links One.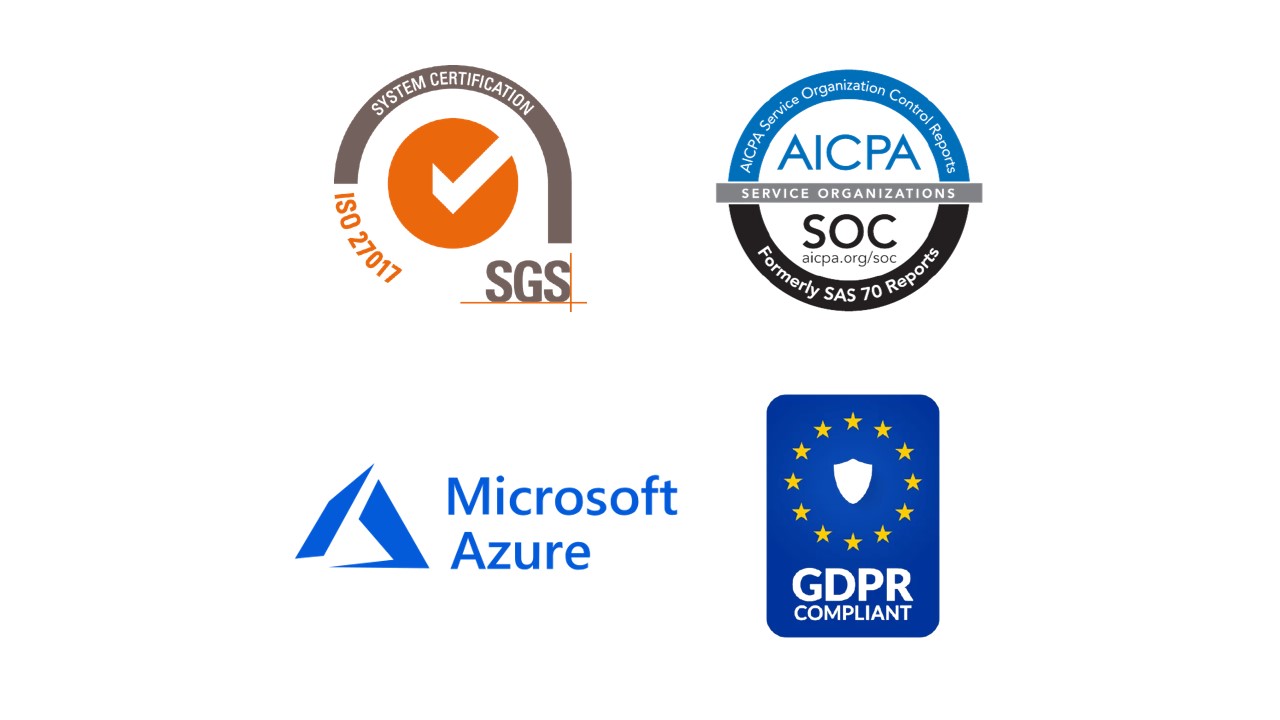 ISO 27001 Compliant & Secure System Hosting
Industry Leading Security Single Sign-On & Multi-Factor Authentication
Preserving information security is a critical part of our business, helping you protect your employees' personal information and company data.
Links One goes through extensive penetration testing to ensure user security so your employee's can access data and update personal information worry-free. With Links' robust IT infrastructure, clients are ensured to have the highest level of information security.
Regular vulnerability and penetration testing

ISO 27001 & GDPR compliant processes

Microsoft Azure hosting infrastructure

Robust data integration infrastructure

Multi-factor authentication ready

Single Sign-On ready

Automated continuous testing and monitoring

Robotic process automation

Desktop & mobile access
Consolidated Regional HR Reporting Solutions
Manage HR and payroll from one system. Get a consolidated view of your Asia HR and payroll in real-time and gain insights through Links One's integrated reporting center. Build effective HR strategies through custom reports with the ability to download information in batches. Our reporting system covers leave, taxation, and more!
HR Payslips

HR Taxation

Company Data Report

Employee Data Report

Regional Payslip Data

Payslip Variance Report

Commission Report

Over-Time Report

Leave Balance Report

Leave History Report

Robust Data Structure & 3rd Party HR Software Integration
Links One Grows with Your Company, Connecting with Your Existing Tools & Systems
Now with Links Integration Hub technology, you can efficiently manage, track, and compare data without jumping in and out of different systems, allowing you to oversee key operations.
Robust data integration with:
Payroll solutions

Time & attendance

Existing time clock devices

Workforce & 3rd party solutions

Leading ERPs

Global HCM platforms

3rd party human resources management systems