How To Achieve Long Term Business Growth (Part 2)
2019-05-22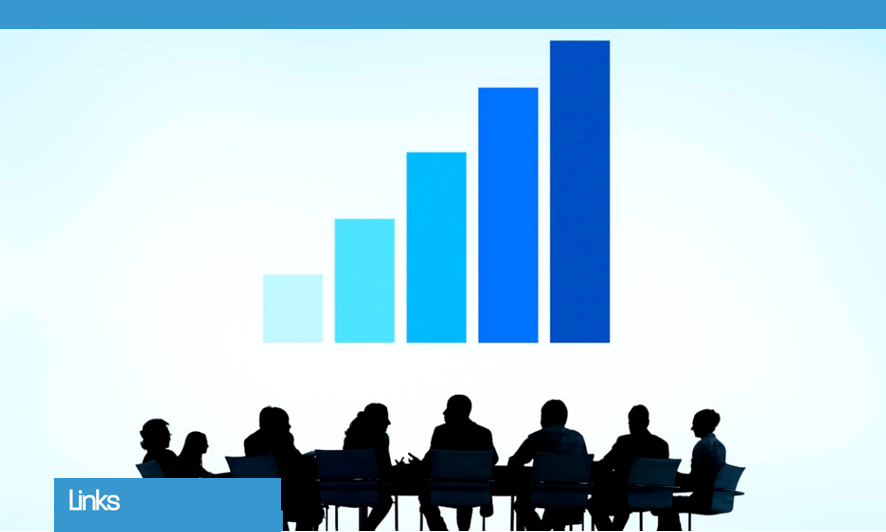 If you asked 100 companies whether they aspire for long term business growth, chances are all 100 of them will answer "yes", but why is that?
Aside from making profits (which is what sustains the company for the goal of continual growth), the underlying reason people work to build long term business growth is a desire to be part of a greater movement and to play for the winning team.
This notion is supported by psychology and our natural bias for in-group favouritism. Our strive towards building long term business growth and success serves more than the a simple desire to "do good" but also as a means for us to identify ourselves with the company and its ongoing legacy.
So how can we build long term business growth?
In part one of our two part series 'How to Achieve Long Term Business Growth', we talked about the two key stages of growth for businesses. Make sure to read the first part of this series before continuing so you can have a better understanding of this article as we look at the pitfalls and ways businesses can achieve long term growth.
Click HERE to go to 'How to Achieve Long Term Business Growth Part 1'.
Importance of Thinking Long-Term in a Short-Term Market
Business has in recent years grown more and more about the immediate results and paybacks. According the Harvard Business review, pressures for CEOs to deliver quarterly results has only gone up, with many even caving in to the demands of the market.
Just last year, we've seen many high profile cases where companies sacrificed their brand and long term strategy to the pressures of short term results. Just April last year, CEO of Facebook, Mark Zuckerberg has was testifying before congress about the company's alleged disregard for people's privacy on the matter of user data leaks for short-term profits.
The fraudulent account scandal by Wells Fargo, an American financial services company also adds to the conversation of what happens when business puts short terms results before all else. As the case unfolded before the Banking Committee hearing, it was evident that the fake account scandal was caused by pressure placed on employees to meet short term targets.
While short term thinking has its merits, the problem with focusing solely on short term goals and shares is that it doesn't actually reward shareholders. In a study by The McKinsey Global Institute, examining the performance of companies found that cumulatively, companies focused on long term strategies had earnings that grew 36% more on average than other firms.
Planning for Long Term Business Growth
There are many ways a business can grow while we've briefly mentioned in our previous articles. The more common ways of growth are ways like widening your line of products/ services, expanding the business into overseas markets, strengthening competitive advantages, and exploring untapped potential.
All these are great way of building business growth. Depending on your company and the market, some solutions may be better fitted than others. However, there's one crucial element that's required for all these solutions to properly prosper, and that is planning.
Planning, a concept that people either love or love to hate, regardless, it is an important step for any well designed business solution. Without planning, a strategy may fail to realise the full potential of the business' core, over diversify thus dilute the foundation of the brand, overlook new needs of the company and fail to adjust to it.
According to the Startup Genome Report, it's estimated that of the startups that fail, 90% were primarily due to "self-destruction". Meaning rather than bad luck or other market conditions, failures were caused mainly due to the founders' own bad choices or lack of preparedness. So if your business has already come this far, it is worthwhile to spend a little more time and effort in planning a strategy for the business' long term success.
The Hidden Strategy for Business Growth in the Long Run
A line of growth strategy that's overlooked by many companies in their growth and expansion stage is brand licensing and/or brand expansion strategy. In fact, a mistake that many companies make when faced with the pressures to grow and produce results is forget about brand altogether.
For businesses that are already growing, brand expansion strategy is a great way to accelerate growth by broadening the reach of the company exponentially. By extension, brand expansion is a helps to take full advantage of a brand's growth potential, using a brands already established reputation and credibility to propel sub-brands and new lines of products.
Brand expansions such as sub-branding allows brands to extend its reach, increasing exposure for parent brand and helping establish brand loyalty and trust.
Successful cases of brand expansion creates diversity in products while staying true to the core of the parent brand. A company that does this well is Caterpillar. Having built a reputation in the construction industry as a brand representing toughness and rugged resilience, they used their credibility to venture into footwear, apparel, luggage, watches, and more, expanding their reach from B2B into the B2C market.
Through brand expansion, businesses achieve product and emotional continuation, extending the overall longevity of the brand. In fact, according to Circle Research, 77% of B2B marketing leaders say branding is critical to growth. This was supported by research by Lucidpress which found that on average, revenue increased by 23% when there was a consistent presentation of brand.
So how do you achieve long term business growth? Here are 3 solutions and takeaways from this series.
Find the best people to grow your brand
With the recent record low unemployment rates in both Hong Kong and Singapore, firms are finding it harder to attract the right talent, which is more the reason why businesses should focus first focus on hiring the best people for Marketing and HR. This way, they can build up a foundation and better leverage on the brand to attract the right people.

Incorporate a diverse range of strategies
As mentioned earlier, businesses need to rely on a mix of short, medium, and long term strategies when thinking about their business. One way to achieve this is by finding ways to streamline your current processes, optimizing them for the long run.
At Links we offer a range of services to help HR leaders streamline their processes by taking on tedious tasks such as payroll processing and helping our clients calculate monthly salaries, our clients are able to elevate their HR function more efficiently.

Don't neglect your brand
When under the pressures to grow a business, companies can often neglect the importance of brand. However, what we need to keep in mind is that well known companies like Google and Apple are leaders not only because they produce great products and services, but also because they care about their brand. Alphabet Inc, better known as Google as a brand is prized at $286.25 billion USD (Source: Investopedia), a great testament to why companies should think about branding.
Related Articles:
---
With 20 years of recruitment experience in Asia, Links has been trusted by over 10,000 clients with finding the best people to build their businesses. Get in touch with own of our representatives and learn how we can help you expand your team.