How does the Labour Law in Vietnam Compare with HK and SG?
2019-07-09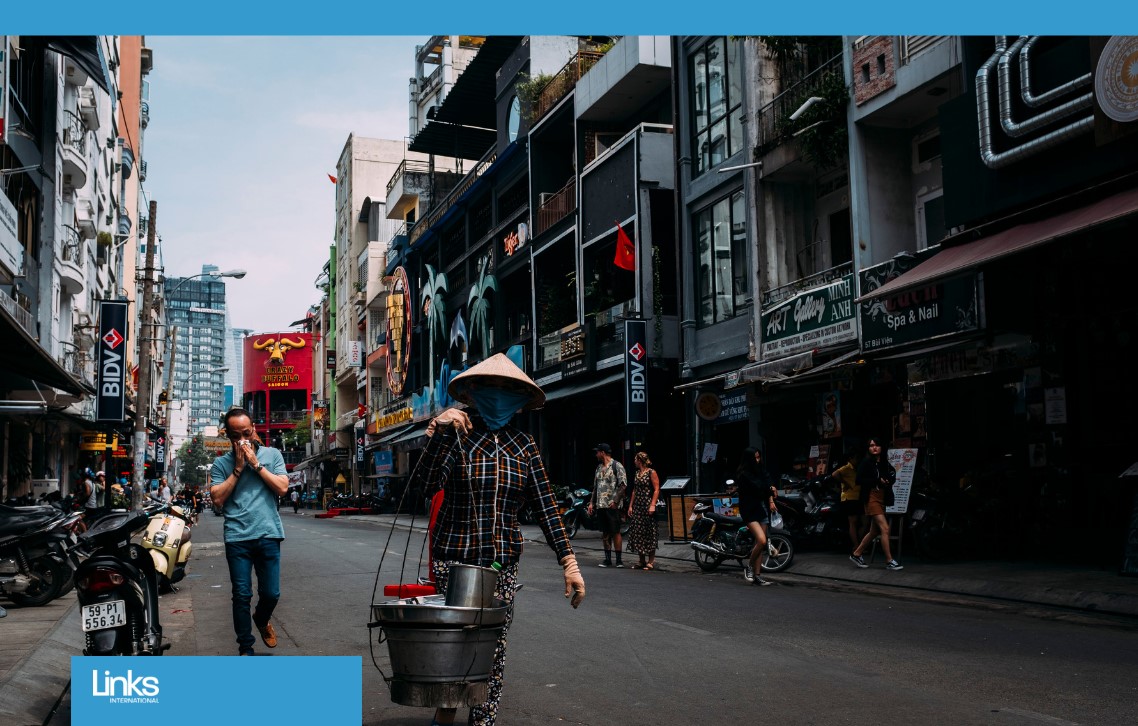 As research by The Brookings Institution puts it, Vietnam is a manufacturing miracle. While the rest of the world, especially that of the developed markets, are going through a phase of de-industrialisation, Vietnam has seen a steady increase in its manufacturing sector.
Last year in 2018, it's estimated that the Vietnamese GDP rose 7.1%, securing Vietnam as one of the fastest growing economies in the world and an attractive market for businesses looking to expand into Asia. Of the different sectors, manufacturing continued to be the strongest in Vietnam in 2018, up 13% in output from the previous year according to figures from the General Statistics Office of Vietnam.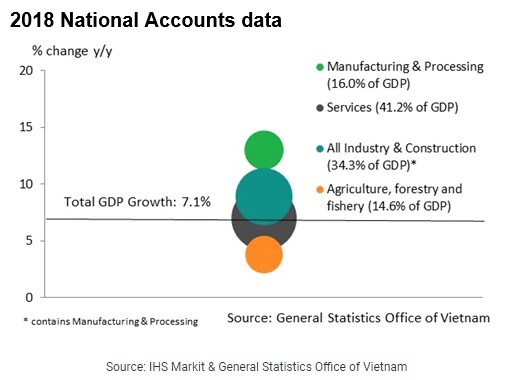 So what makes Vietnam's manufacturing sector so strong, defying the stagnation of global trade, making it so attractive for foreign businesses to invest into the Vietnamese market?
Low wages and a favourable demographic with 70% of the population being under 35 (according to World Bank), are one of the many factors going for the Vietnam market. However, what really sets Vietnam apart is the country's trade policies, opening much of the economy to foreign investment through trade agreements and dramatically reducing tariffs.
Such deregulations significantly lowers the cost of doing business in Vietnam, making it an attractive market for foreign companies.
Another major factor, playing into the success of the Vietnamese market is it's investment in its people. Public efforts to raise the education level of locals means a stronger workforce, making it easier for foreign businesses to enter into Vietnam.
Vietnam Payroll, Labour Law & Compliance Workshop
Seeing the growing demands from clients to learn more about the Vietnamese market, last week Links HR Outsourcing hosted a workshop in Singapore and Hong Kong. Flying in Tu Nguyen, our specialist from Vietnam with over 11 years of experience in the HR industry, she spoke key topics and concerns for anyone looking to venture into Vietnam.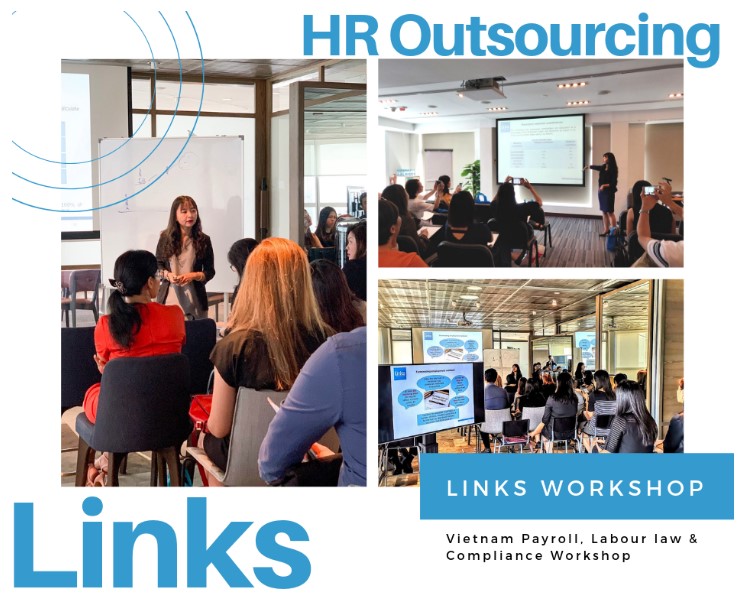 Talking from Vietnamese labour law, contracts and permits, including minimum wage and legal working hours to how to calculate social security contributions in Vietnam, the workshop provided a holistic guide for HR and Compliance leaders interested in the Vietnamese market.
Since the workshop was oversubscribed, we thought to include some interesting highlights here for anyone who missed it!
Vietnam Labour Law: 2012 Labour Code
The 2012 Labour Code is the main law law regulating employment relationships in Vietnam. This includes the laws and regulations for foreign employees working in Vietnam, Employers, local Vietnamese employees, as well as guidance on permits and other related matters.
During the workshop, what took the guests by surprise especially for people who attended the session in Hong Kong was how the Vietnam labour law favoured employees with its standard of protection.
As such, we thought it'd be interesting to compare key labour regulations from Vietnam with Singapore and Hong Kong to see how this developing market fares. Drawing insight of the different labour laws by looking at 4 key areas to see how each location protects its employees: minimum wage, maximum working hours, overtime regulations, maternity and paternity leave.
Don't want to miss out on our future events and workshops? Simply subscribe to our blog for the latest information!
If you're looking for a more in-depth look at the different legislation in Vietnam, Singapore, and Hong Kong, you may visit our Asia Pacific legislation summary page.
Despite being a developing country with a lower income rate, when comparing Vietnam with the likes of Singapore and Hong Kong we see that overall, Vietnam has better rights and takes better care for their employees. This is why businesses looking to venture into the Vietnam market need to be careful, paying attention to the different laws and regulations that may apply.
Familiarise yourself
Looking to expand your business operations into Vietnam? Make sure to first familiarise yourself with the key laws and regulations. Visit our country legislation page for more in-depth information and key websites.
Take advantage of the market
The Vietnam market is booming in its manufacturing industry with a strong workforce to back it up. To take full advantage of the market's unique properties, make sure to do your research.
Do not skim on security
While one may be tempted to cut corners, in the case of HR and payroll non-compliance in Vietnam, businesses are the ones who stands to lose the most. If instead you are looking for a more efficient alternative, consider outsourcing your payroll or use PEO/ EOR secondment solutions to simplify your business venture.
Related Articles:
Links International is an industry leader in innovative HR outsourcing with services such as payroll outsourcing, visa application, Employer of Record (EOR), recruitment and more! Contact us for more information on how we can help leverage your HR function.